Our Group Companies
Apart from offering our specialized manpower consultancy services, we also provide medical and travel services, which form a part of our group companies.
Khosla Travels Pvt. Ltd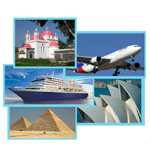 Our sister concern, Khosla Travels Pvt. Ltd. is an IATA approved Travel Agency having central Computerised Reservation System installed, is also situated at the same floor of our Office Building which facilitates quick Air Ticketing and Instant Reservation & Confirmation for the personnel deployed to our overseas clients. KTPL is fully equipped with trained & efficient staff who are well versed with the fares & itineraries etc. We are also authorised by Reserve Bank of India to deal in Foreign Exchange & this facility is being availed by our clients and travelling public in general.

KTPL is a spirited team with a vision and determination to excel, committed to provide total services in travel solutions. It has carved a special niche for itself and succeeded in acquitting clients who expect more than the ordinary run of the mill services and settle for nothing but the best.

It provides exclusive blend of global networking and personalized professional services without compromising on the small attributes-accessibility, efficiency and expertise. Its expertise with varied companies has emphasized the need for viable yet cost effective solutions which is one of its strongest USP's.

KTPL disbelieves in the concept of agent and client - instead it believes in being partners in trade, sharing their clients concerns and adapting themselves to their clients requirement to ensure meticulous handing and timely deliveries - a trait which has drawn valuable trade partners.
KTPL's Features
Pursuit Of Excellence - Key To Success

Committed approach to clients requirement, provide fuller satisfaction to this effect.

The Team That Excels

No operation however well planned can be successful without efficient human touch. The personal skills are constantly upgraded through carefully selected top training programmes which enable us to provide meticulous & personalized services to each of our clients.

Network

Strong infrastructure to enable smooth execution of all services. Our associates are there to look into your needs while you are traveling.

Fully Automated Office

Being computerized, we give quick response to your queries on ticketing and travel related services worldwide.

Travel Consultants

Being an IATA accredited agent, ensure you topmost quality on most competitive prices.

Amiable Relations With Carriers

Flexibility of carriers, schedules, special handling requests.




Contact Details:

| | |
| --- | --- |
| Address | Khosla Travels Pvt. Ltd. 610, Hemkunt Tower, 6, Rajendra Place, New Delhi - 110008 |
| Phone.No. | 091-11-45335555, 25765555, 25766666, 25767777, 25820333, 25820666 |
| Fax | 0091-11-25763333 |
| Emails | info@khoslatravels.com ajay.khoslatravels@gmail.com |
| Website | |
New Star Medical Centre
NEW STAR MEDICAL CENTRE (NSMC) is empanelled by G.C.C. countries for medical examination of manpower proceeding to G.C.C. countries for employment. It is a Multi-Speciality, Super Specialist Consultants Clinic and an Ultra-Modern Diagnostic Centre, which is one of the best centres in Delhi. NSMC is a "CENTRE DEVOTED TO SERVICE" and has highly qualified and experienced Consultants and Para Medical Staff.

New Star Medical Centre, established in 2015 is a centrally located premier clinical pathology and ultramodern radio diagnostic centre, which provides complete medical examination under one roof for people going abroad in addition to offering quality laboratory services to the public at most competitive rates.

Constant upgradation of equipments, introduction of newer diagnostic procedures, automation & strict quality control are the hallmarks of the centre.

NSMC has been approved by the Executive Board of the Health Ministers' Council for G.C.C. States & is conducting medical checkups of expatriate workers on behalf of the following Embassies:-
Kingdom of Saudi Arabia
Oman
Qatar
U.A.E.
Kuwait
Bahrain
Iran
Libya
New Zealand
France
Japan
Australia
Ireland etc.
Contact Details:
| | |
| --- | --- |
| Address | New Star Medical Centre, 1st Floor, Hemkunt House, 6, Rajendra Place, New Delhi - 110 008 INDIA |
| Phone.No. | +91-11-45024848; 43365757 |
| Fax | +91-11-45261212 |
| Emails | newstarmedicalcentre@gmail.com |
Gulf Visa Services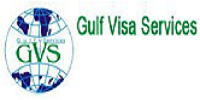 Gulf Visa Services is a trusted partner to The Embassy of Libya and to The Royal Embassy of Kingdom of Saudi Arabia in India and manages the administrative function of the visa application process. As our work is administrative in nature, we have no impact on the outcome of the Visa or the processing time. These are determined only by the Libya & Saudi Arabia Embassy or Consulate.

GVS provides information on procedures applicable to applicants/ residents of India and Nepal who wish to apply for a Business Visa, Work Visa ,Tourist Visa and Joining Family Visa to Libya & Saudi Arabia as their destination.

If you have already applied for a visa, you can Track Your Application using our visa Application Tracker service.

Contact Details:
| | |
| --- | --- |
| Address | Gulf Visa Services 309, Hemkunt Tower, 6, Rajendra Place, New Delhi - 110008 |
| Phone.No. | +91-11-45335512 |
| Fax | +91-11-45335511 |
| Emails | gulfvisaservices@gmail.com |
| Website | |